Almost 45% of 87 apartments sold so far at former water meter factory
Nearly 45% of the 87 market-rate apartments at the four-story building have now been sold, as Ciminelli and its brokers at 716 Realty Group seek to convert the entire building into individual ownership. The process began earlier this year, and 39 condos have either sold or are now under contract, indicating strong interest in residential ownership in a city that has not traditionally had a large condo market.
The one- and two-bedroom units are priced between $145,000 and $305,000 range, depending on each unit's unique features.
"The condominium market has remained strong from listing earlier this year through the summer months," said 716 Realty associate broker Steven Persico. "We continue to have numerous showings every week and positive feedback from everyone that has come to see the property."
Persico said the developer and 716 Realty had expected about 10% of the previous renters to buy their own units, but only five people have actually done so. "By the time the financing came up, a lot of people couldn't get approved," he said. "They just didn't have the credit history."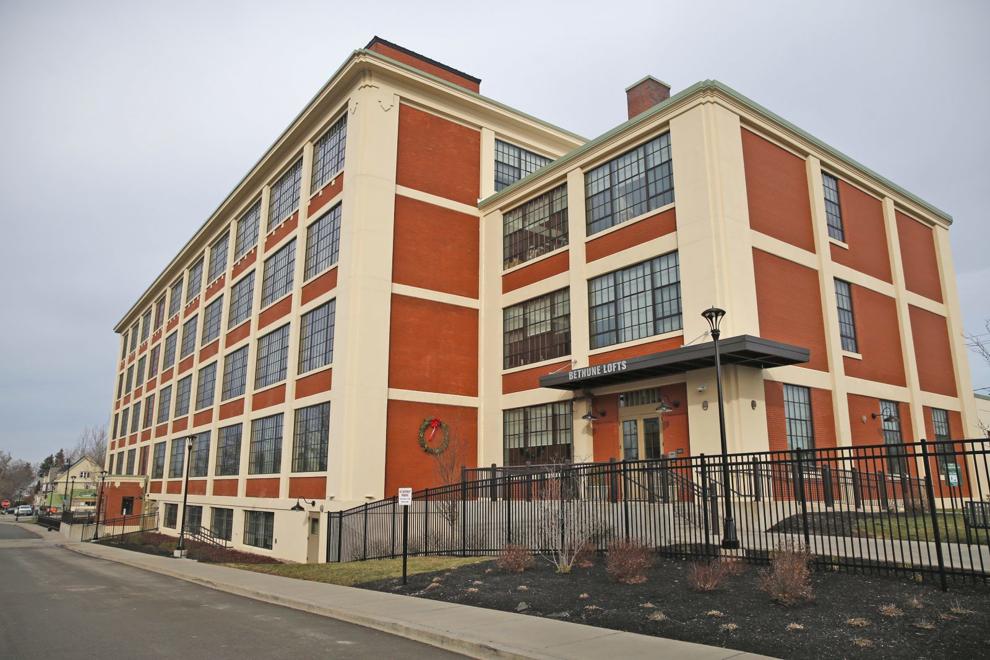 Located at 2917 Main St., the 110,000-square-foot building was originally designed and constructed for The Buffalo Meter Co. by the Lockwood Green & Co. engineering firm in 1915-1917. The reinforced concrete building with a red brick façade features a three-story addition built in 1945, a two-story addition built in 1949, a raised basement and a fifth-floor penthouse.
It housed Buffalo Meter until 1970, after which the building was acquired by University at Buffalo for its art and architecture students. It was renamed Bethune Hall, after prominent local architect Louise Blanchard Bethune. But it became outdated by the 1990s, when UB moved out.
Ciminelli bought it in 2013 and spent $15.6 million to renovate the building into 87 market-rate apartments, with 27 different layouts, in one of the earlier significant adaptive-reuse projects before such ventures became commonplace.
"It's been a really exciting time going through the process of converting the building, our first residential redevelopment, to not only fill the clear demand in Buffalo's housing market, but to create value for our investors, as well," Ciminelli Executive Vice President Kyle Ciminelli said.